Once people taste Fernando's food, there should be lines out the door; his combinations have a distinct point of view and prices are excellent, especially considering the stylish preparation…
read more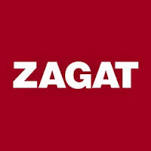 Chef-owner Brian Fernando brings the unique, bold flavors of his heritage at this upscale eatery offering Sri Lankan–influenced, seasonally driven small plates that are "gorgeous in flavor and in presentation"; "the drinks are great too" (beer, vino and fortified wines only), and a "super-friendly" staff and "cozy" atmosphere complete the package.


I'd also return for a hopper, a bowl-shaped rice-flour-and-coconut-milk crepe with a poached egg in the middle.
read more

The best San Francisco restaurant that you've never heard of makes what I'm pretty sure are the city's only Sri Lankan–inspired dishes. It is, I know for certain, the sole spot in SoMa that dusts its palate teasers with a ground fruit called goraka and spikes its 15-course degustation menu with Maldive fish and lime pickle. …
read more

Ever since Brian Fernando redid the menu at the Sri Lankan-influenced 1601 Bar & Kitchen, the buzz about the bold, carefully curated food of his heritage has been unstoppable. Fernando started San Francisco off slow with a menu that played down the Sri Lankan funk and sour flavors, but the new menu is more unapologetically authentic and truly unique….
read more